James Watson
Director

James co-founded FundingPro in 2015, a provider of premium credit advice and brokerage to private clients. With a background in finance as an interest rate derivatives trader, he has worked for global entities such as Macquarie Bank, as well as Millennium Partners during his tenure in New York. James has extensive experience in debt structuring across commercial and residential property involving a wide range of assets and projects.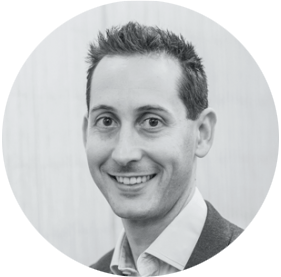 Jonathan Raymond
Director

With a background in Mergers & Acquisition since 2008, Jonathan co-founded FundingPro in 2015. He has built extensive experience in negotiating and analysis through his work with companies such as Sydney-based KPMG and Origin Energy, as well as Deloitte in London. Jonathan also brings comprehensive understanding of Private Equity through his time at Aura Capital, as well as a special interest in residential and commercial debt structures.
Our Mission
We empower our clients with tailored solutions to achieve their financial goals. Using our expert industry experience in credit advisory and broking services, we look to become a trusted knowledge source to every one of our clients Australia-wide.
Transparency
We believe in keeping our clients completely informed about the loan process. We believe in enabling our clients to make informed decisions about their finance options.
Integrity
Integrity is woven through every aspect of what we do. Our clients come first, we abide by the strictest responsible lending guidelines to ensure their financial stability.
Longevity
Our business is only successful when our clients are achieving their financial goals. We focus on building long term relationships and thoughtful solutions to ensure our joint success.
James supported us through our first home purchase. He was extremely knowledgeable, professional, and generous with his time, providing invaluable advice and guidance throughout the entire process. His understanding of the market is impeccable, and he went above and beyond to ensure the best outcome for our family.
Todd & Jemma
Mosman